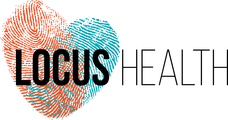 Description
We are always looking for top talent. So, if you believe that you have skills and expertise that would contribute to the success of our company, let us know. Even if you don't see a current posting that matches your awesomeness, we would love to know why we should hire you. Many of our best team members started out as super smart and talented people that we put to work to do amazing things.
Locus Health believes in a start up culture where both professionalism and personality are equally important. We work hard, play hard, and are constantly adapting to the agile environment we work in. We don't believe in using manuals for everything, so we want to bring on collaborative, flexible, creative and open minded people who can work in a fast moving company. As a rapidly growing organization seems to do, we are outgrowing our space, so liking your neighbor is important, too.

Requirements
Seeking only the best of the best. If that's you, let us know.